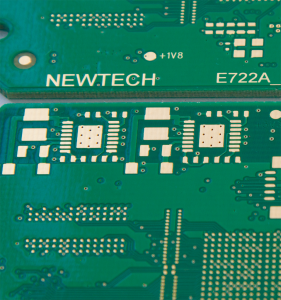 In 2013, JTC «NEWTECH» celebrated its 10th anniversary. Exactly in 2003, we began the delivery of printed circuit boards and electronic components for industrial enterprises in Russia. This long-term experience with the delicate precision allowed debugging all the processes of our work, allowing us to maintain the highest quality of printed circuit boards and finished products and also eliminate the risk of delivery of defective or counterfeit parts, keeping competitive prices for customers. Flexibility — is the basic principle of our company, which enables our customers to implement their ideas successfully in different areas of activity:
military-industrial complex;
transport;
oil and gas mining and processing industry;
automatic Control (technology of automation);
manufacture of medical equipment;
production of household appliances;
Our company offers to the customers the contract manufacture of electronics, it means, that JTC Newtech executes full range of works on all stages of production of the final product, including design, development of construction documentation, supply of components (printed circuit boards (including printed circuit boards on the metal basis), radio-electronic components), assembly and implementation of tests of products. Practice shows that nowadays only this type of outsourcing is able to guarantee a high level of product quality.
Recently there is a tendency that more and more people are interested in energy-efficient lighting (including LED), which can help to reduce energy costs, maintenance, and disposal (for lamps containing hazardous substances). The system of solid (LED) lighting usually consists of the following:
1) printed circuit boards on aluminum base (in some cases, if the power of the LED is less than 500 mW is used a conventional material, such as FR-4 and others);
2) LEDs and power supplies for LEDs, allowing to provide the necessary parameters of power of LED modules, which are mounted on these PCBs.
Printed circuit boards for high-power LEDs require to carry out an analysis of thermal conditions, because the LED doesn't radiate heat in the surrounding space, and conduct it in the direction of the pn transition to the heat sink in the corps. The rising of the pn junction temperature, which is above the values, that is recommended by the manufacturer can cause a significant reduction in service life and changing of light (photometric) characteristics.
Professional support and consulting at any stage of cooperation from the purchase of components and printed circuit boards to testing of the finished device is the basic principle of our company, allows our customers to implement their ideas successfully in different areas of their activities.